2023 Anitschkow Award recognises
Stephen J. Nicholls MBBS PhD FRACP, FACC, FESC, FAHA, FAHMS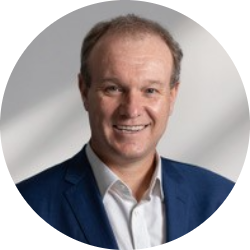 The European Atherosclerosis Society is delighted to announce Professor Stephen J. Nicholls as the recipient of the 2023 Anitschkow Award. The Award recognises his outstanding contributions to the field of atherosclerosis, cardiometabolic disease and preventive cardiology. 
Short bio >>
The Anitschkow Lecture will take place during the EAS Congress 2023 Opening Ceremony
on Sunday 21 May,18:30
About the Winner

Professor Nicholls is Program Director of Monash Heart, Intensive Care and Victorian Heart Hospital at Monash Health and the Founding Director of the Victorian Heart Institute at Monash University, Victoria, Australia. He completed his clinical training in cardiovascular medicine in Australia and doctoral studies focusing on the anti-atherosclerotic properties of high-density lipoproteins at the University of Adelaide and the Heart Research Institute. He then undertook a postdoctoral fellowship in plaque imaging at Cleveland Clinic and was promoted to faculty appointments in the Departments of Cardiovascular Medicine and Cell Biology. He returned to Australia following appointment as Deputy Director and Heart Health theme leader at the South Australian Health and Medical Research Institute. He subsequently moved to Monash University to build Australia's first stand-alone institution dedicated to clinical care, research, and teaching of cardiovascular disease. He is President of the Cardiac Society of Australia and New Zealand, Past-President of the Australian Atherosclerosis Society, lead investigator of the Australian Stroke and Heart Research Accelerator, and an inaugural Fellow of the Australian Academy of Health and Medical Sciences.
Among his achievements, Professor Nicholls was instrumental in optimising the standardisation and implementation of intravascular ultrasound research in landmark clinical trials. He is a world leader in the use of surrogate plaque imaging to distinguish plaque phenotypes and their prognostic relevance, which has important implications for intensive lipid management following acute ischaemic syndromes. His leadership of several international endpoint trials and role on pivotal advisory boards in the area of atherosclerotic drug development have further consolidated his status in the field of cardiovascular imaging.
Professor Nicholls is the recipient of multiple awards, including the Cleveland Clinic Innovator Award (2011), the NHMRC Research Excellence Award (2015), the RT Hall Prize of the Cardiac Society of Australia and New Zealand (2018), and the Eric Susman Prize from the Royal Australasian College of Physicians (2022). He is the author of more than 520 peer-reviewed publications in cardiometabolic research.
Professor Nicholl's research has been highly influential and continues to influence cardiology and atherosclerosis societies at national and international levels. He is a worthy recipient of this prestigious award from the European Atherosclerosis Society.