Session Date and time: Monday 22 May, 12:45-13.15
Prof. Christian Weber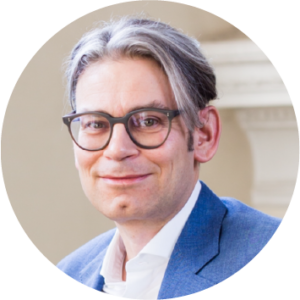 Keynote Lecture – Chemokine signaling in atherosclerosis – from mechanisms to translation
Christian Weber is Chair in Vascular Medicine and Director of the Institute for Cardiovascular Prevention at Ludwig-Maximilians-University (IPEK-LMU) Munich, Germany and Van de Laar-Professor at the Cardiovascular Research Institute Maastricht, the Netherlands. After completing his training in internal medicine at LMU and Harvard Medical School, Boston, Dr Weber was appointed as Chair in Molecular Cardiology at North Rhine-Westphalia Technical University of Aachen. His research group has a strong interest in the molecular interactions and pathophysiological functions of chemokines and immune cell subsets, as well as the role of microRNAs and their targets in vascular disease and atherosclerosis. His clinical interests focus on developing novel biomarkers and biopharmaceuticals. He is the Spokesman of the DFG (German Research Foundation) Collaborative Research Centre SFB1123 and coordinates the partner site Munich Heart Alliance in the German Centre for Cardiovascular Research. Among numerous awards, he is a double European Research Council Advanced Investigator Grant recipient and Clarivate Analytics Highly Cited Researcher. Professor Weber is the Editor-in-Chief of Thrombosis & Haemostasis, Senior Associate Editor of Arteriosclerosis, Thrombosis & Vascular Biology, and co-founder of Carolus Therapeutics Inc. and Cartesio Therapeutics Inc.
Therapeutic approaches aimed at ameliorating atherosclerotic cardiovascular disease progression have largely focused on lipid management. Despite the benefit of cholesterol lowering, however, a substantial residual risk persists. Given that inflammation is a key driver of atherosclerosis, targeting inflammatory mediators may offer therapeutic potential, underpinned by results from the Canakinumab Anti-inflammatory Thrombosis Outcome Study. Among these mediators, chemokines and their receptors, which are key players in atherogenesis, are an important focus. Chemokine signalling not only drives monocyte recruitment in atherosclerosis but their receptors are important modifiers of atherosclerosis.
Improved understanding of the complexity of interactions between the individual chemokines and their receptors is fundamental to realising their therapeutic potential. A plethora of mechanistic studies has investigated various approaches for targeting chemokine signalling, including those involving the use of competitive ligands and microRNAs. These have identified the key role of the CCL2 (CC-chemokine ligand 2)/CCR2 (CC-chemokine receptor 2) axis in monocyte recruitment to atherosclerotic lesions, as well as the CXCL12-CXCR4 axis in disease development, further supported by genetic and epidemiological studies. In addition, ongoing research suggests that chemokines may have utility as biomarkers to assess individual atherosclerotic burden in imaging (for example, CXCR4), or as predictors of clinical cardiovascular events (for example, CCL5 or CCL18).
Despite the challenges posed by the complexity of chemokine signalling, studies in other inflammatory diseases indicate potential opportunities for translation to atherosclerosis.
Recent publications
Georgakis MK, Bernhagen J, Heitman LH, Weber C, Dichgans M. Targeting the CCL2-CCR2 axis for atheroprotection. Eur Heart J 2022;43:1799-808.
Farina FM, Santovito D, Weber C. Two-Faced Janus: CCR2-expressing macrophages and their dual role in allograft rejection of the transplanted heart. Circulation 2022;146:639-42.
Reiche ME, Poels K, Bosmans LA, Vos WG, Van Tiel CM, Gijbels MJJ, Aarts SABM, Den Toom M, Beckers L, Weber C, Atzler D, Rensen PCN, Kooijman S, Lutgens E. Adipocytes control haematopoiesis and inflammation through CD40 signaling. Haematologica 2022; doi: 10.3324/haematol.2022.281482.
Mohanta SK, Peng L, Li Y, Lu S, Sun T, Carnevale L, Perrotta M, Ma Z, Förstera B, Stanic K, Zhang C, Zhang X, Szczepaniak P, Bianchini M, Saeed BR, Carnevale R, Hu D, Nosalski R, Pallante F, Beer M, Santovito D, Ertürk A, Mettenleiter TC, Klupp BG, Megens RTA, Steffens S, Pelisek J, Eckstein HH, Kleemann R, Habenicht L, Mallat Z, Michel JB, Bernhagen J, Dichgans M, D'Agostino G, Guzik TJ, Olofsson PS, Yin C, Weber C, Lembo G, Carnevale D, Habenicht AJR. Neuroimmune cardiovascular interfaces control atherosclerosis. Nature 2022;605:152-9.