Lyon has always been at the crossroads of European trade and is a passionate city which is a meeting place, and is both welcoming and open to the world. 
Its unique architectural heritage (listed as a UNESCO World Heritage site), its reputation as the international capital of gastronomy, but also its cultural vibrancy, and the audaciousness of its new urban developments, from the Confluence district to the banks of the Saône, now make it one of Europe's most prized and "trendy" city tourism destinations. 
Everything is in place to guarantee you an unforgettable experience: marvels of the past, contemporary innovation, and the art of living. 
To further explore the city, you can enjoy the immersive tool created by the ONLYLYON Convention Bureau: it will help you to get an idea of the destination, its values, and its reception facilities. Enjoy this interactive map and explore what beautiful Lyon has to offer: www.diveintolyon.fr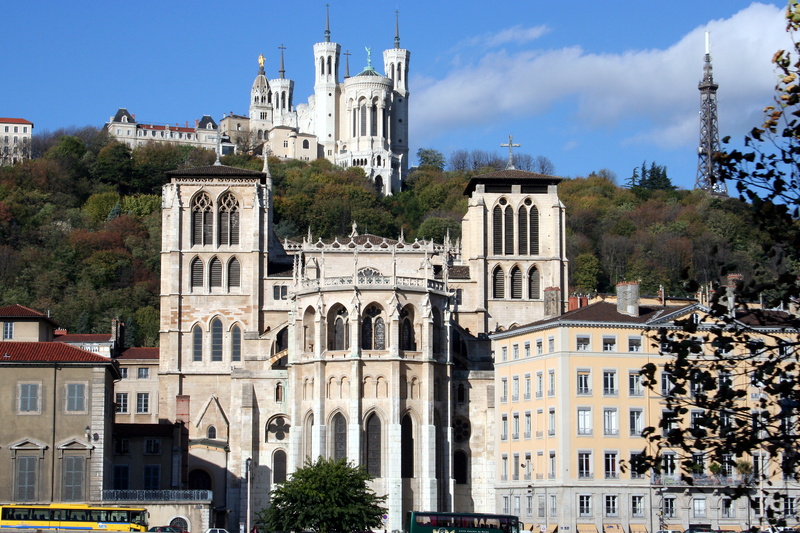 Nestled in the heart of Lyon's historic Old Town, the St. Jean Cathedral stands as an architectural masterpiece and a testament to the city's rich heritage. With its stunning Gothic facade adorned with intricate detailing, it's a visual marvel that transports visitors to another era. Step inside to discover a serene sanctuary, where the soft glow of stained glass windows adds a sense of reverence to this timeless gem.
Image credit:© Julia Bidault/ONLYLYON Tourisme & Congrès"
Situated at the confluence of the Rhône and Saône rivers, the Musee de Confluences in Lyon is a captivating fusion of architecture and culture. Its bold, contemporary design makes it an iconic landmark along the city's riverside. Inside, the museum's exhibits weave together science, art, and history, offering a mesmerizing journey through the complexities of our world.
Image credit:© Gaël Fontaine/ONLYLYON Tourisme & Congrès"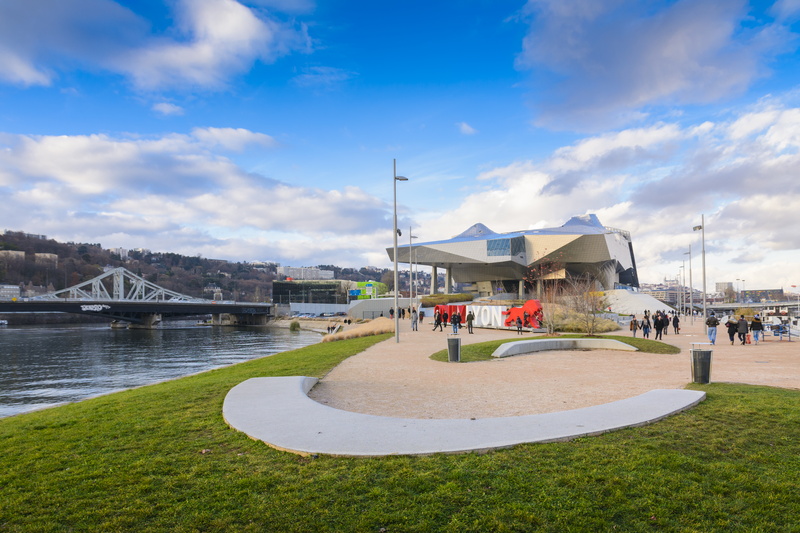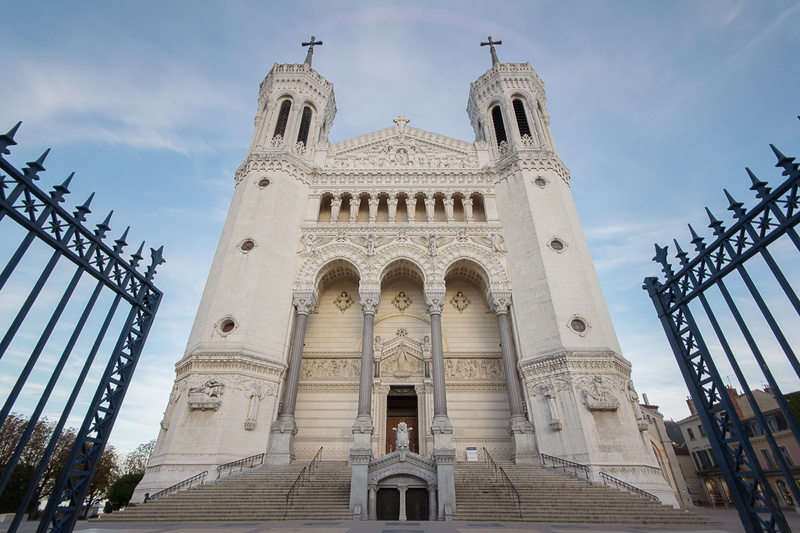 Perched majestically atop the Fourvière Hill, the Basilica of Notre Dame of Fourvière in Lyon is a magnificent symbol of faith and architectural splendor. Its gleaming white domes and ornate facades command attention from afar, while the interior enchants with intricate mosaics and stunning frescoes. A visit here is a spiritual journey through time, where the panoramic views of Lyon below offer a breathtaking backdrop to reflection and contemplation.
Image credit:© Jean-Charles Garrivet/ONLYLYON Tourisme & Congrès"
Lyon's gastronomical scene is nothing short of a culinary masterpiece. Nestled in the heart of France, this city has earned its reputation as the "Gastronomy Capital" for good reason. From cozy bouchons serving traditional Lyonnaise dishes to Michelin-starred restaurants pushing the boundaries of culinary artistry, Lyon offers a gastronomic journey that delights all palates. With a rich history rooted in the art of cooking, a visit to Lyon is an invitation to savor the flavors of France in a city where every meal is a work of art and every bite a celebration of culinary excellence.
Image credit:© Delphine Castel/ONLYLYON Tourisme & Congrès"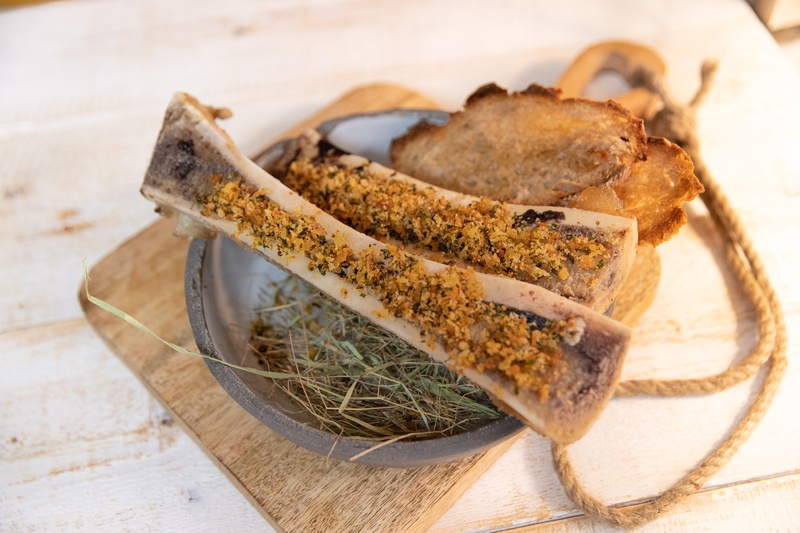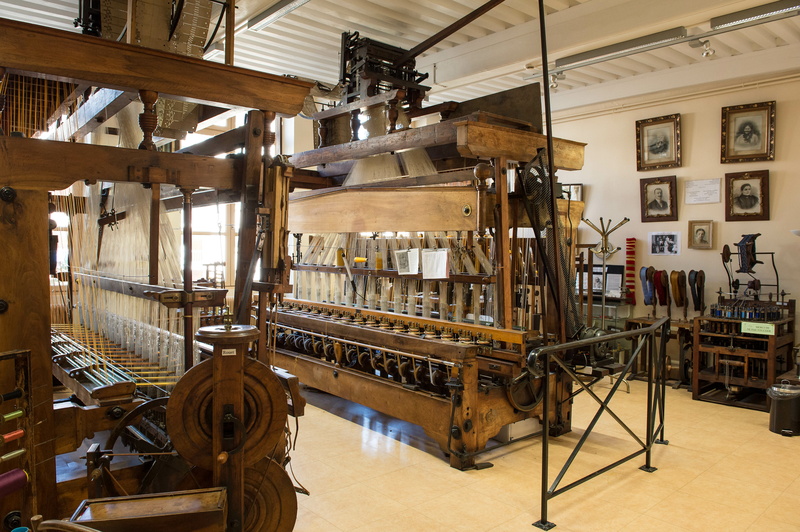 Lyon's tradition of silk-weaving is an exquisite thread woven into the city's rich history. Renowned as the "Silk Capital of the World," Lyon's legacy in the silk industry dates back centuries. Its silk ateliers, with their skilled artisans, have crafted fabrics fit for royalty and haute couture. Today, this tradition endures in the city's museums, workshops, and boutiques, offering visitors a chance to admire and even acquire a piece of this enduring heritage.
Image credit:© Maxime Brochier/ONLYLYON Tourisme & Congrès"
For more information on the city, you can also visit the official website of the Only Lyon Tourist Office  : https://en.visiterlyon.com/